Holographic installation for the 1984 Geneva automotive trade show. Ap-holographie.
Glass fence with 15 holograms, 100 by 95 cm, for the Renault booth.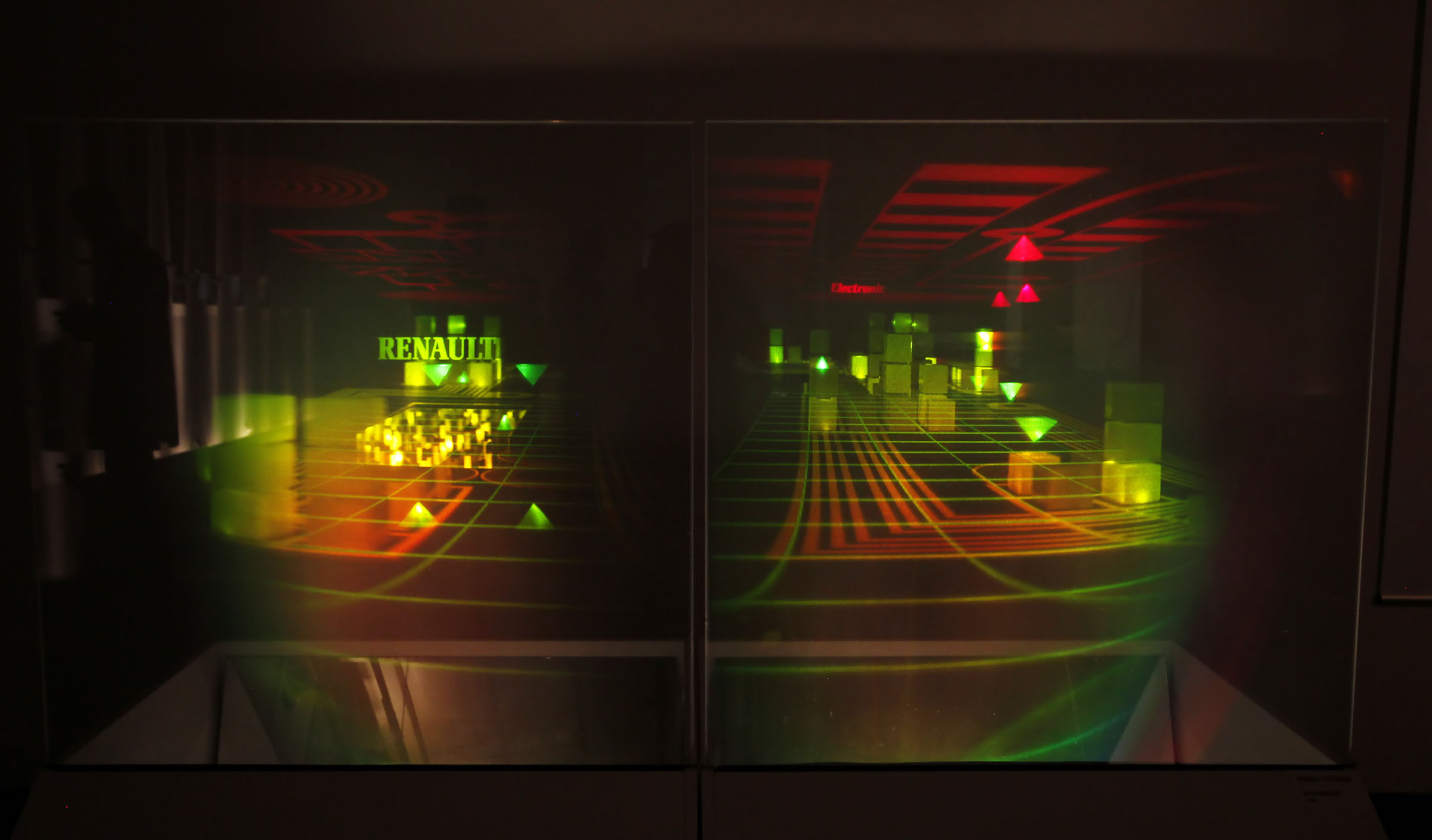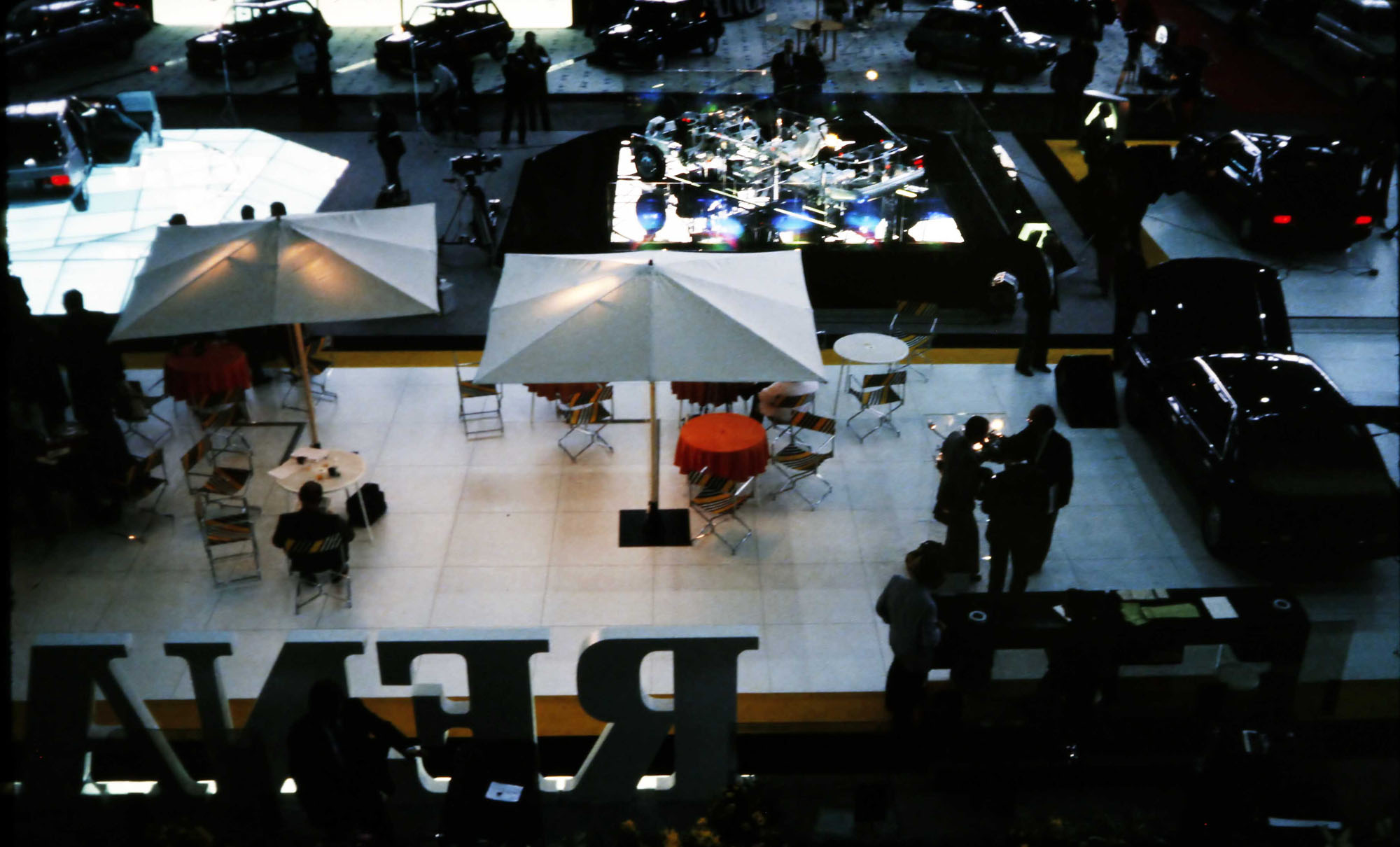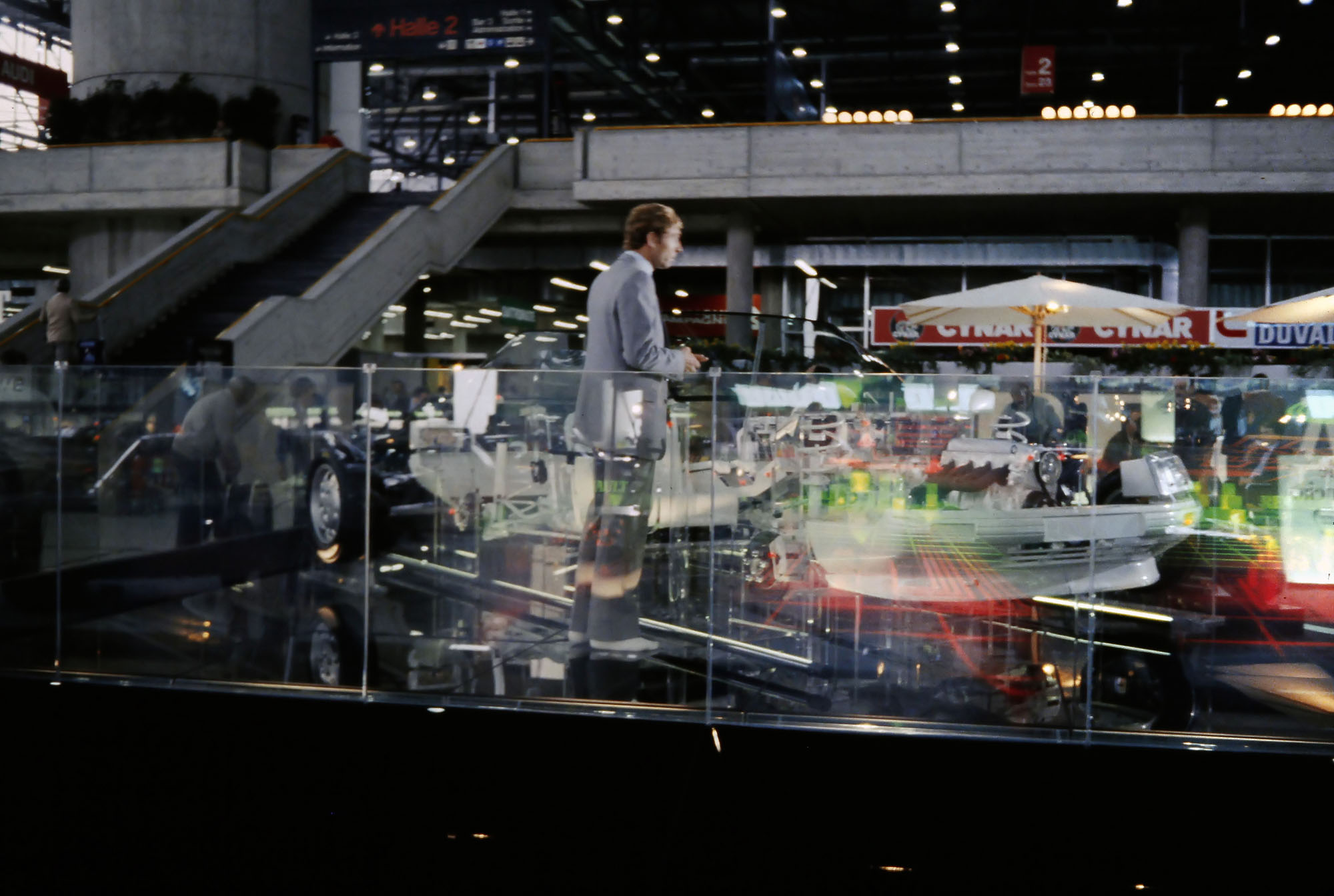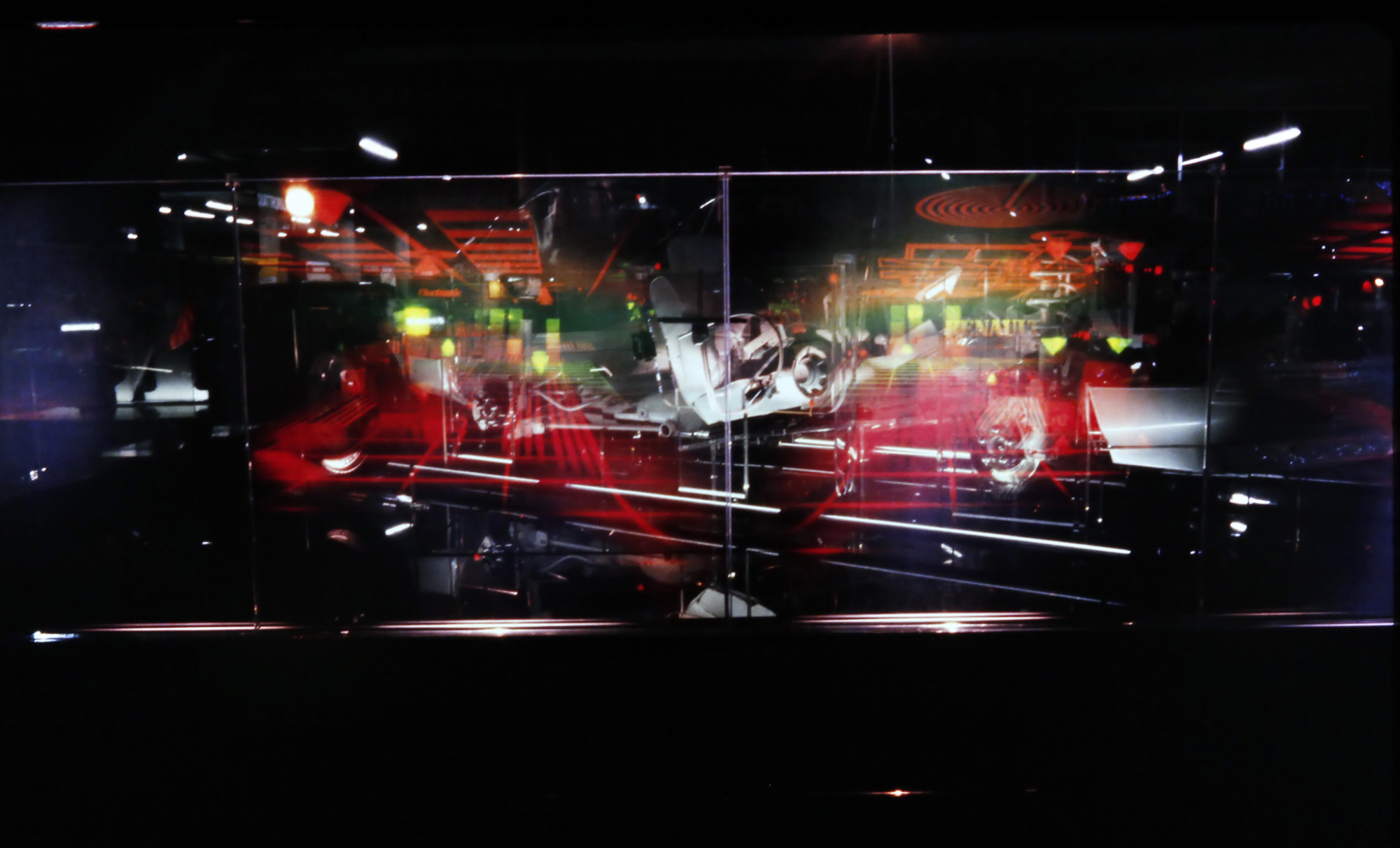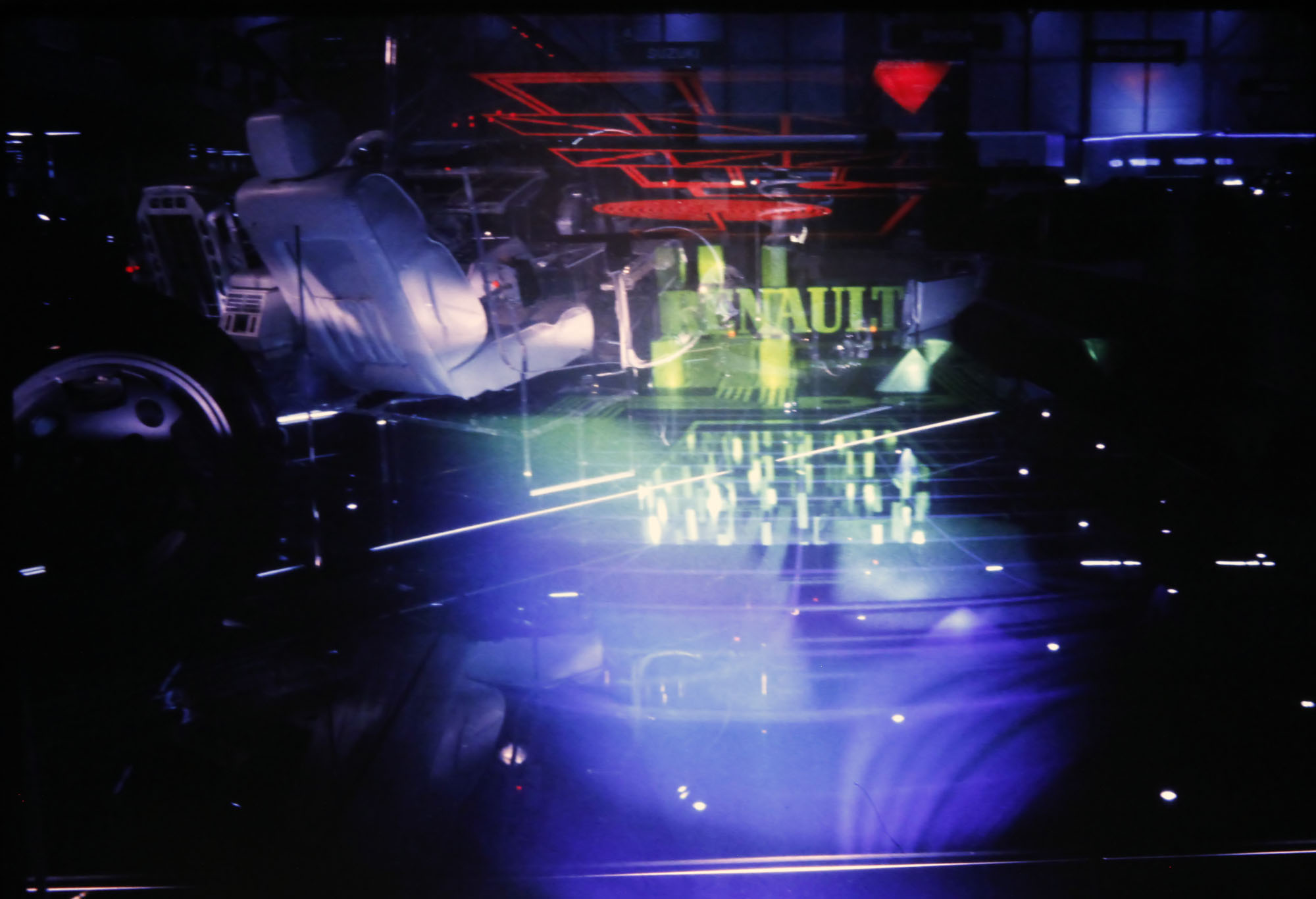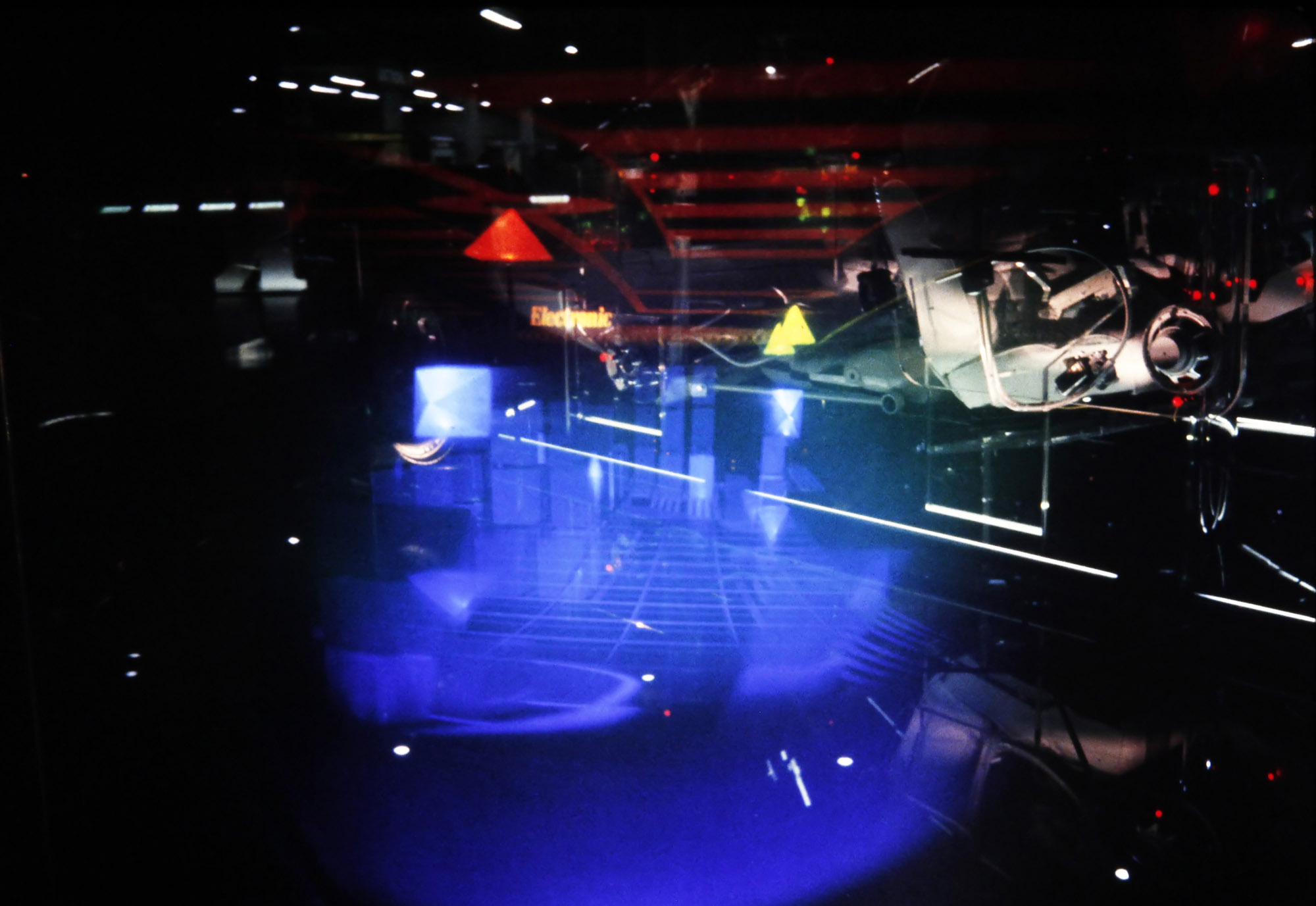 Eve Ritscher and Jacques Bousigué  in Geneva. 1984.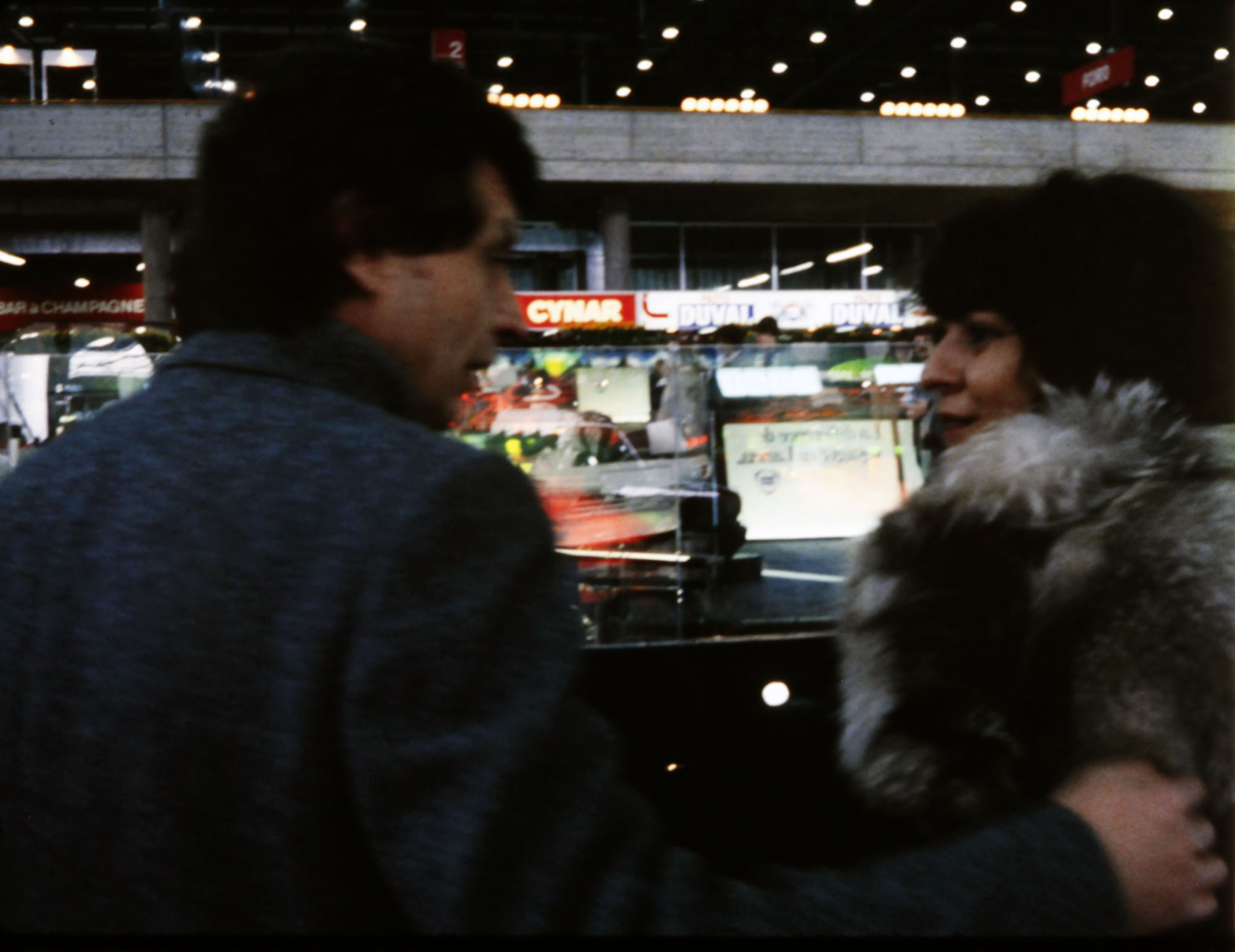 The making of the "object", (a little part of it). The Ap-holographie dream team : Jean-François Moreau, Fabien and Francesco (alias François) Mazzero, Jacques Bousigué. Holography laboratory at the Institute of Technology in Metz.1983.