"Galaxy"
The location of the Solar System in the Galaxy. Hologram on glass plate 100 x 95 cm. Ap-holographie 1982. The hologram was commissioned by the "Cité des Sciences et de l'Industrie" in the "Parc de la Villette".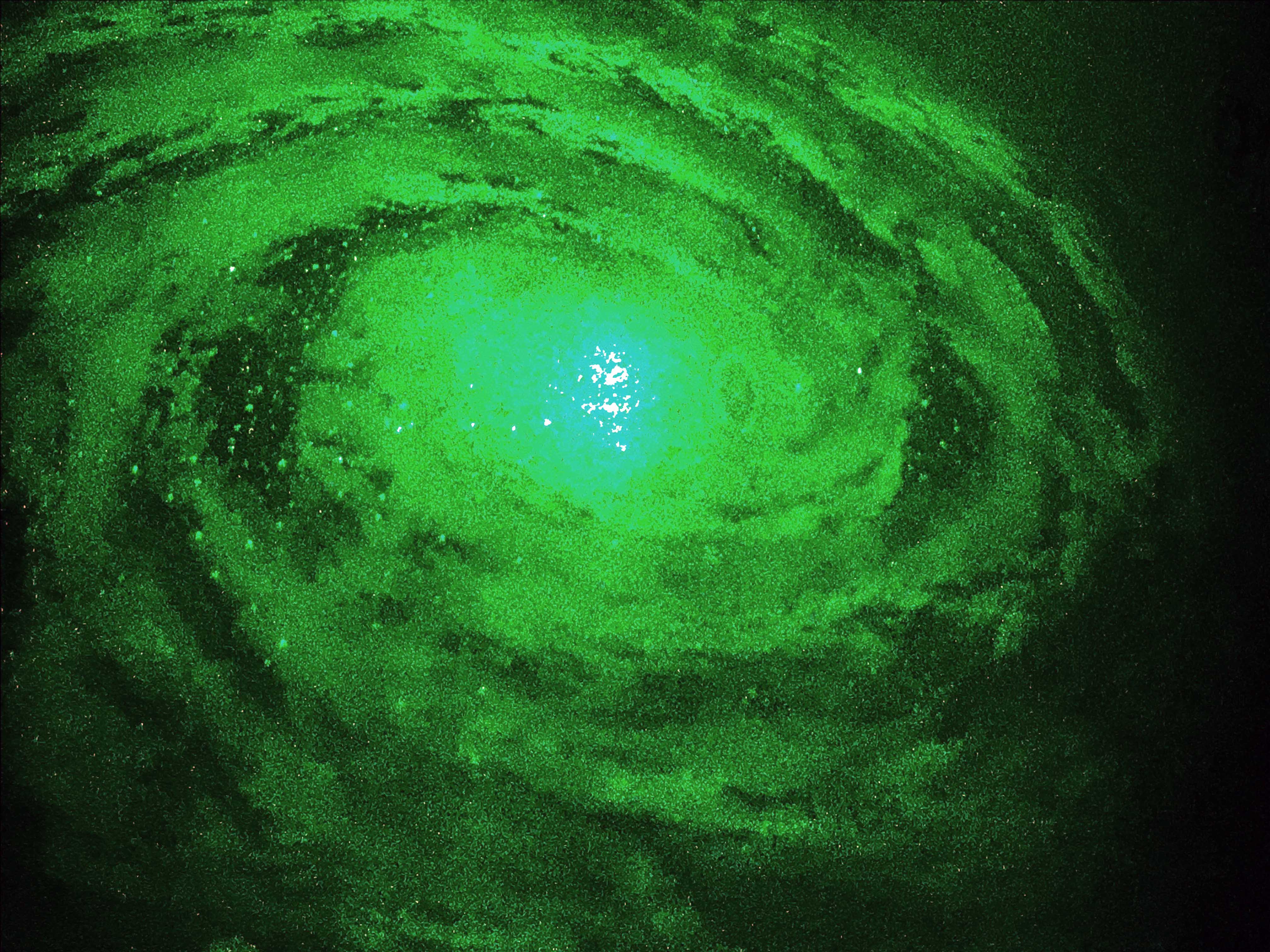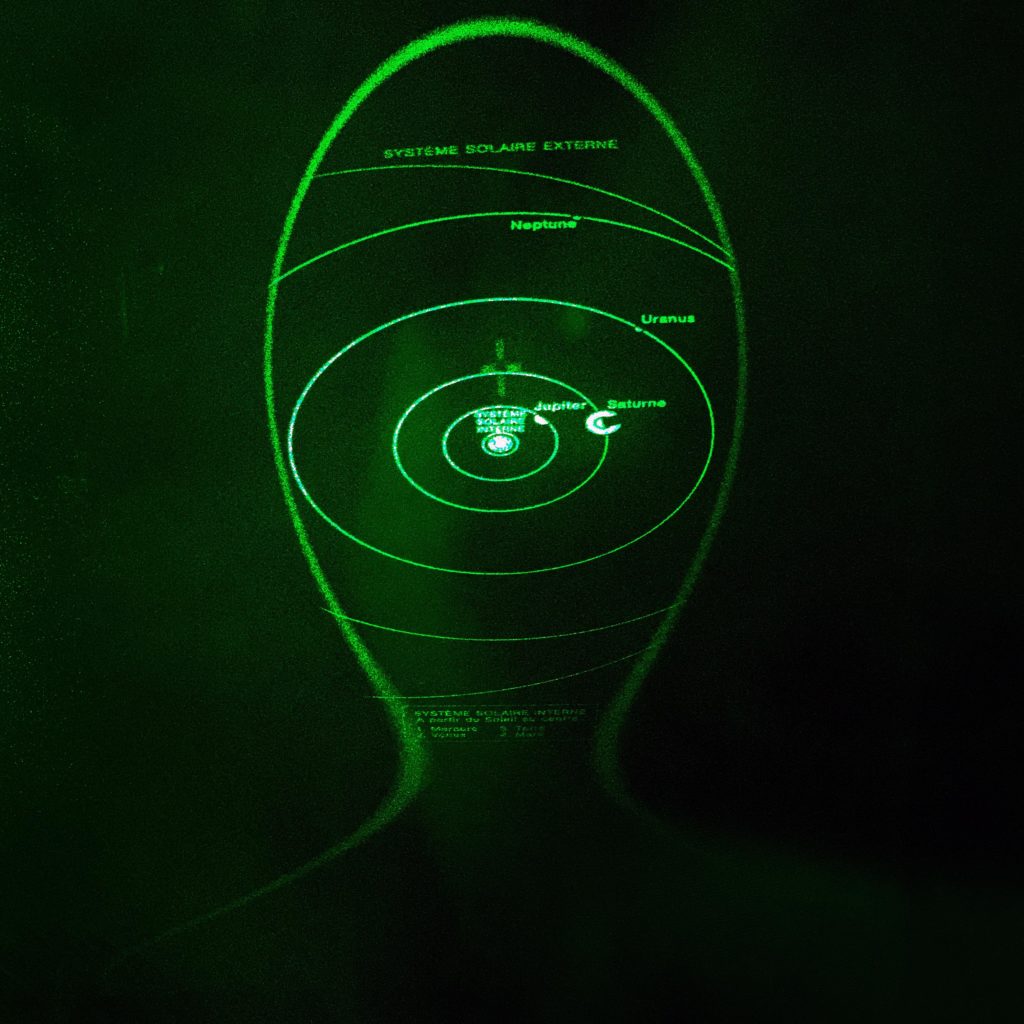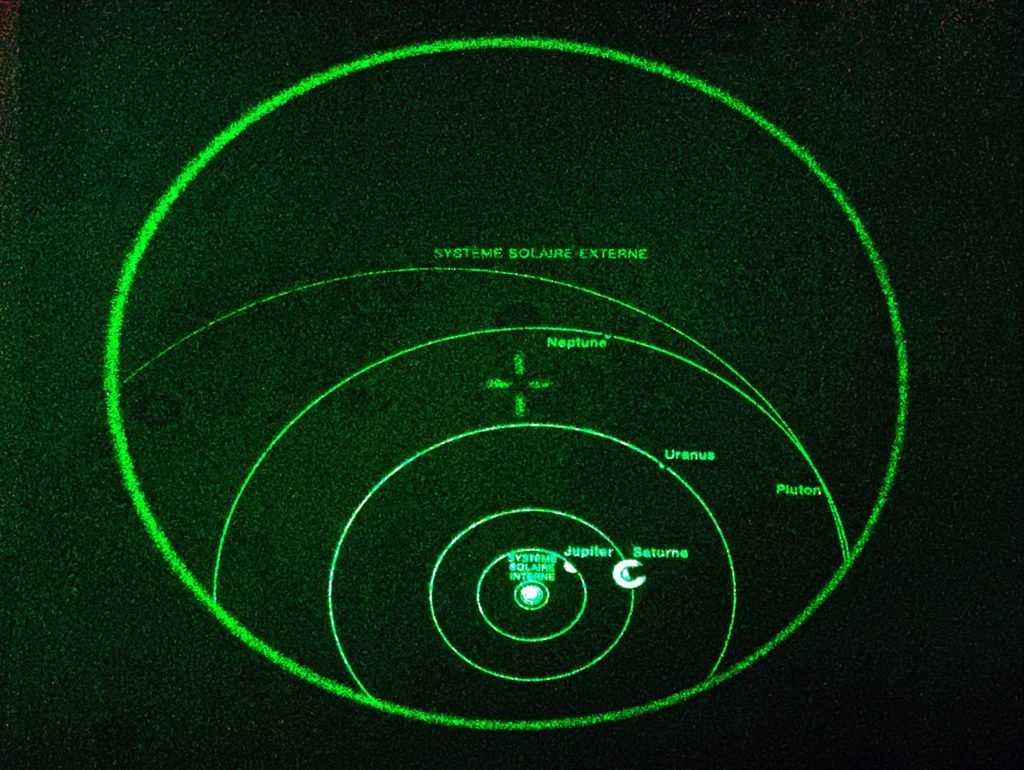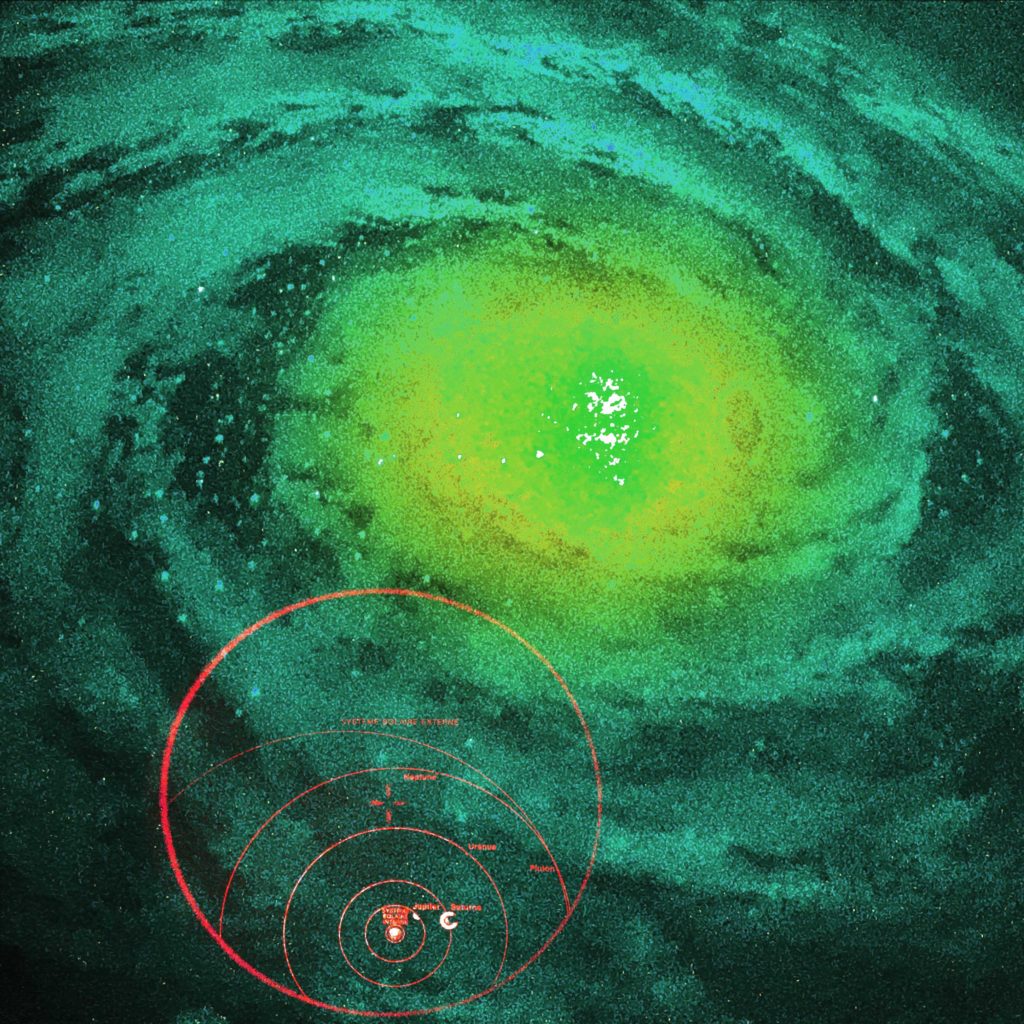 Holo "Galaxy" with the argon laser blue ray. Photo : Gille Durupt.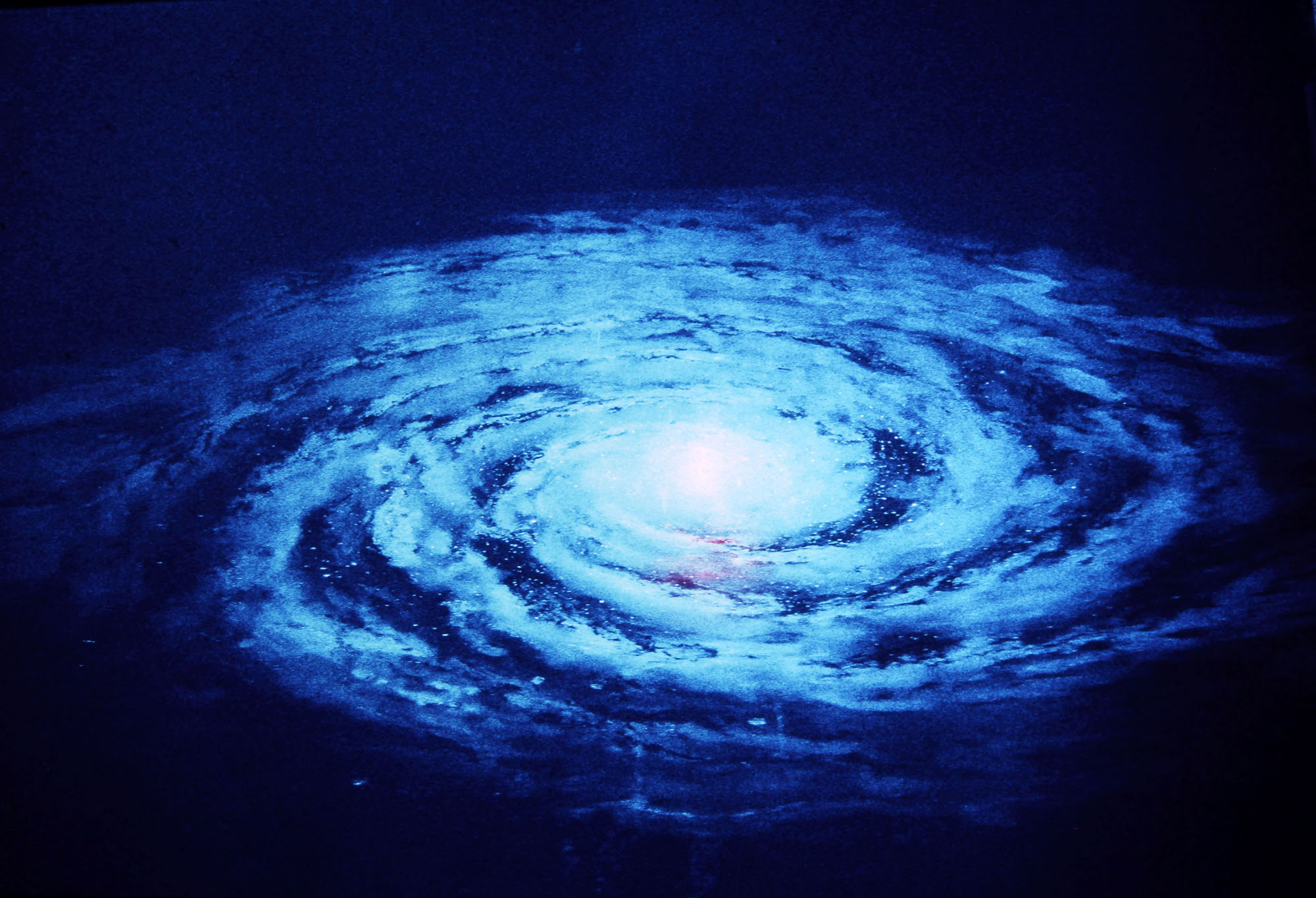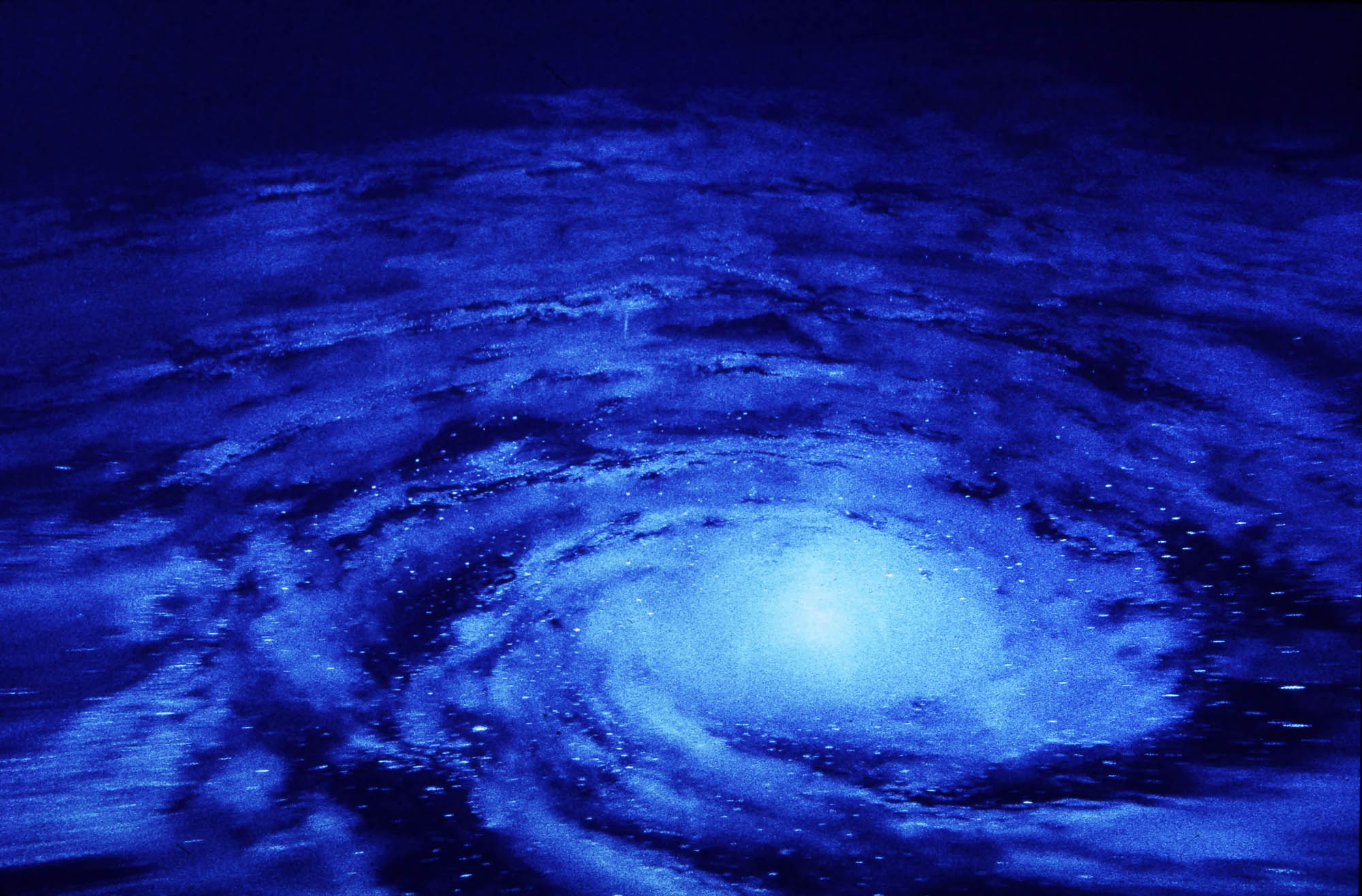 The making (some of…), in the laboratory at the IUT of Metz. Your humble servant is lightning the "object" with the SP 171 laser. 1982.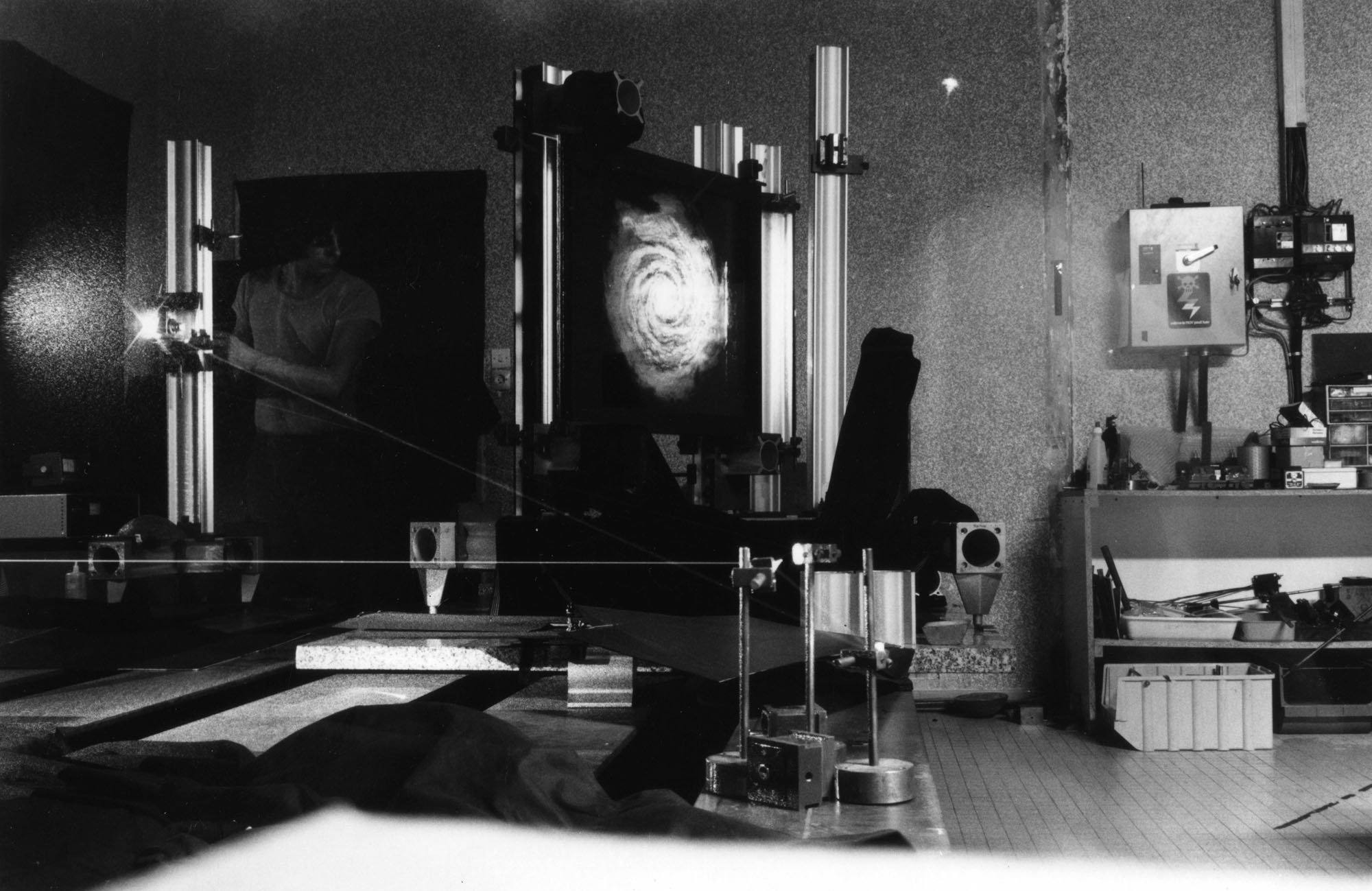 The "object".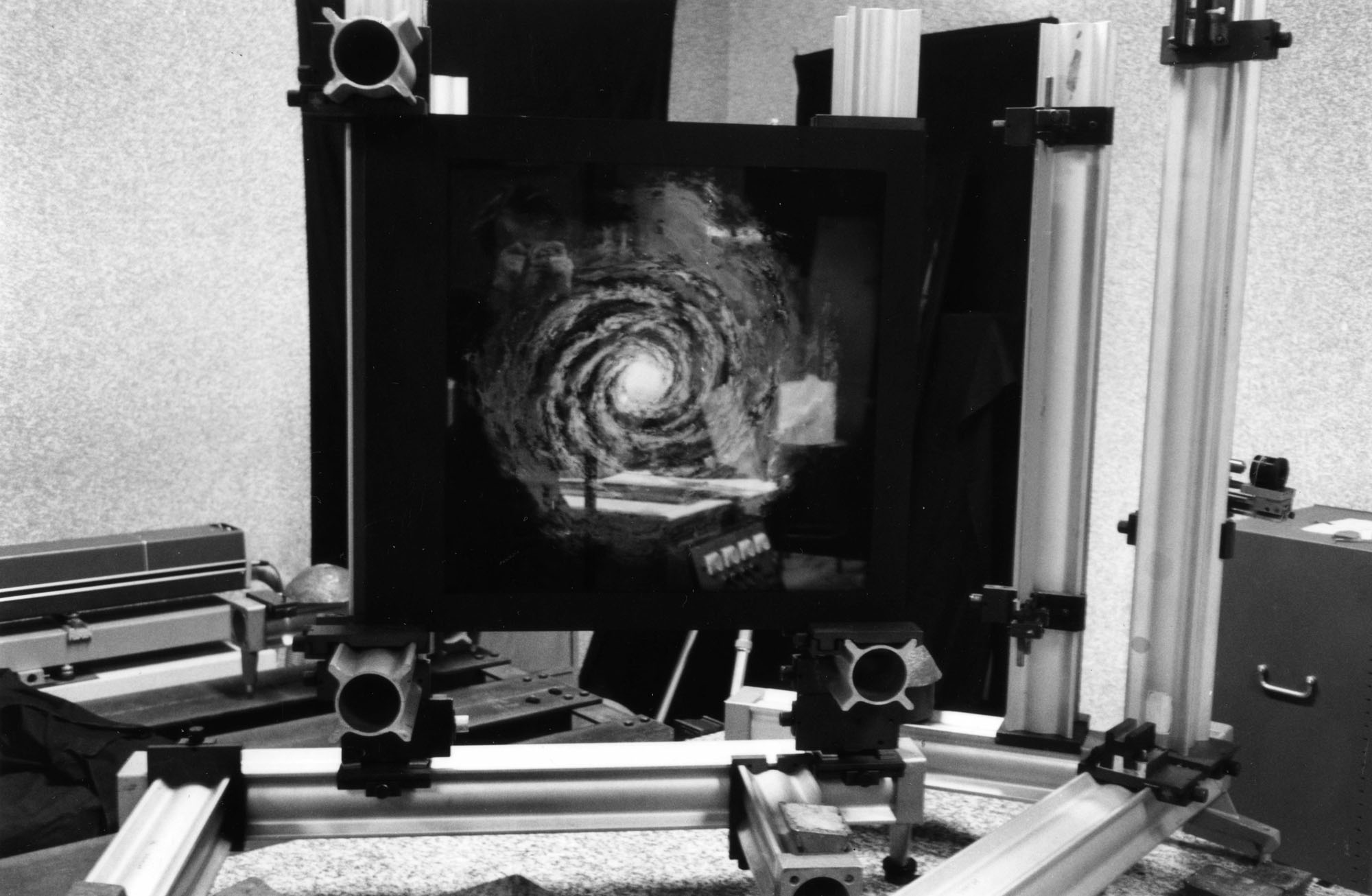 The "object" and the pseudoscopic real image of he H1 hologram in the foreground.